04 Jul

Congrats To Jerel Crockett On His Single "No Pressure"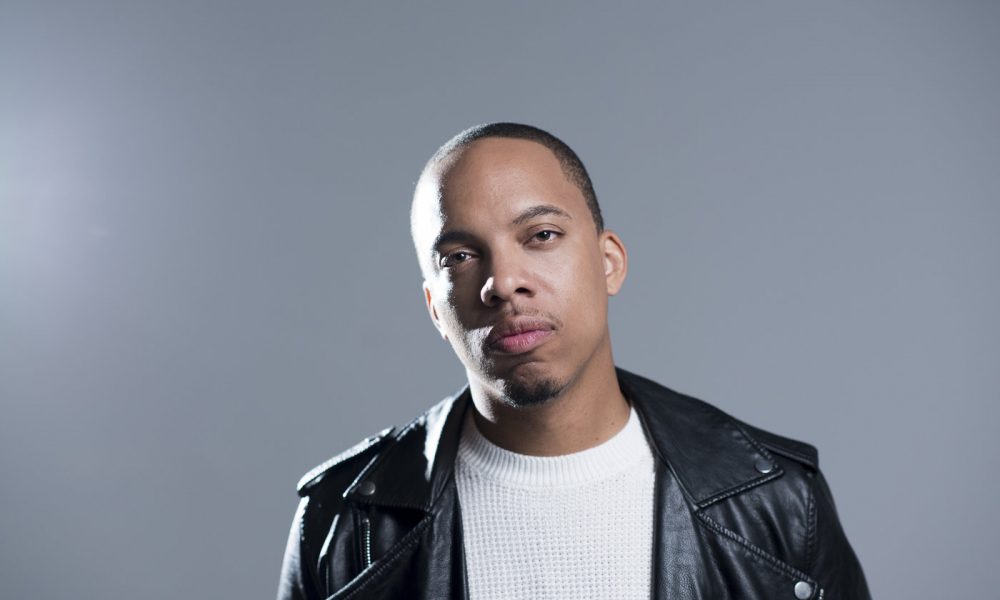 Today we'd like to introduce you to Jerel Crockett.
Jerel, please share your story with us. How did you get to where you are today?
I grew up in a small town outside of Richmond Virginia. My parents made me try multiple sports, and nothing seemed to stick until I joined a city-based choir where I discovered I had an ear for music. I taught myself how to sing and play the piano by ear. R&B, classical, jazz, gospel, anything on the radio.
After a couple of years, I became one of the most sought after musicians in my town. I started getting into beat-making and a production friend of mine convinced me moving to LA would be the next step. In 2016, we placed our first major song with Motown artist, Kenny Lattimore, It reached #5 on the Billboard Charts, we also had artist such as Ledisi record to our productions. From that moment on, I knew I was in the right industry.
As my production career started to grow, my friends and family became very supportive of my music production success but some felt I was neglecting my potential as a solo artist. One day, I was put on to an Instagram contest by Atlantic Records R&B artist, Tank. He needed an opening act for one of his upcoming shows. I sent in a clip of me singing John Legend's "Best You've Ever Had" he announced on his Instagram that I was the winner and would be his opening act at the legendary Howard Theatre.
Soon after opening for Tank, I began recording my own songs with collaborators from Kenny Lattimore's previous projects. We put together five-song EP, the first song "No Pressure" was released and was sent to the #1 urban station in Richmond 105.7 Kiss FM. The song was put in heavy rotation and is currently still a fan favorite. It also
made its way to LMIA, a Miami based Internet Station and is now in rotation.
During the same month, my song debuted, I had another opportunity that would help shape my destiny as a music artist. A fellow artist friend of mine recommended me to a Las Vegas-based production agency, Steve Beyer Productions, and signed me on as a talent to perform regularly at their venues, which include MGM and Mastros Restaurants.
2019 will be an even bigger year for music, I will be collaborating with LA's premiere video production team on my follow-up single as well as performing at the 2019 Stone Soul festival, an Annual festival hosted by URBAN ONE. Last years festival featured Daniel Caesar, Neyo, Trey Songz, and Brandy. This year will be even bigger, and I am excited to be a part of such a big event and continue to build my career. From VA to LA, it's been one heck of a journey!!
Has it been a smooth road?
The biggest obstacles that got in the way were definitely the voices in my head telling me "Your time has passed". I believe that there are a lot of Artist that have made an honest effort in their prime and when things didn't go their way, they usually give up and settle for where ever life takes them.
I was at the point of "settling" to be a behind the scenes, musician and producer, I had myself thinking I didn't have star potential. But what I did do was work on the things that I knew I could change. Once I did, I started to believe in myself again. I took more chances, put myself out there more, and the more I did that, the more the opportunities came!
We'd love to hear more about what you do.
I sing R&B soul. I have a sound that can be compared to Usher, Tank, but have idolized the music of Stevie Wonder, and Herbie Hancock. I am a student of music. I'm proud of the doors that have been opened since I began my journey, My sound is different for its blend of old school with new school.
Is our city a good place to do what you do?
I would recommend starting out in a small city. LA is the most intimidating to start. Knowing that its the place everyone goes to further their career in entertainment. You should definitely take a look at your product and do your research before coming to LA.
Contact Info: